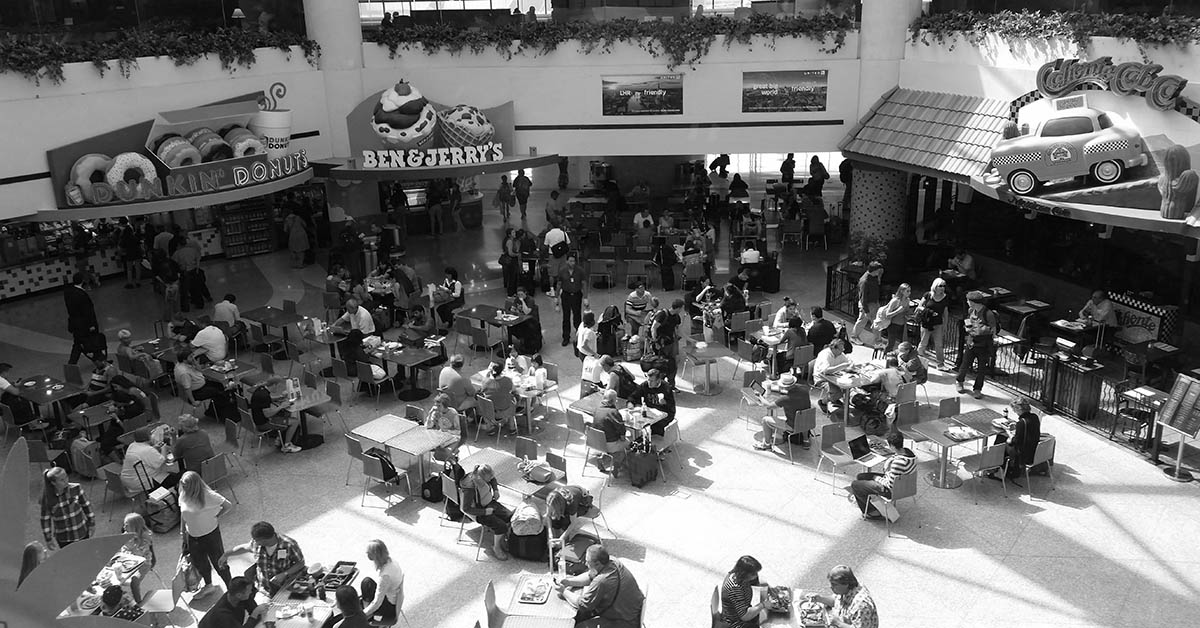 With the holiday season quickly approaching, many of you will find yourselves faced with the dilemma of the desire to stay healthy (and for some of us, completely paleo) and facing the dreaded situation of eating airport food. Check out these tips on how you can plan ahead to survive airport food during your next trip.
Tip #1: Bring Your Own Food

Out of all the tips in this blog, this one is my favorite. Why? Because when you bring your own food with you, you have complete control over what you're eating and tasting. Plus, it's one of the cheapest options out there! All you need to buy is tupperware containers with secure lids to ensure that nothing leaks in your carry-on and you're good to go.
I know that many people are apprehensive about bringing food because they think they won't make it past security; rest assured, you can! I have personally flown hundreds of times over the past years for business trips and I have always brought my own food without issue. But, to calm your nerves, check out this big list of food that you can – and cannot – bring through airport security.

Tip #2: Plan Ahead by Researching Your Airport

If bringing your own food is not an option and you must eat a meal at the airport, then do a little research before heading out on travel. Every airport has their own website, and the majority of them display a directory of all the shops and restaurants in each of the terminals. From here, you will be able to make mental notes on which terminal has the best potential food options to meet your dietary requirements.

Take for example my current home airport – sunny San Diego. When I navigate to san.org, there's a big bright orange menu option right on the home page that says "Shop Dine Relax". From here, I get a breakdown of all of my food options for each of the two terminals, so that I'll be able to plan ahead where I want to eat.

Tip #3: Get Creative – Mix & Match

So what happens if Tip #1 and Tip #2 both fail you; you can't bring food but there are no totally healthy options at the airport you are at? Then your last chance effort will be to simply get as creative as possible and grab whatever you can from what is available to make your meal healthy.

Starbucks usually has some pretty decent pre-made salads that you can purchase, so in a pinch, grab one of their salads to go. For extra protein to add to your salad, check out any place that has any meat options; fast food isn't really "meat" in my opinion but if you have to grab a bunless plain chicken breast from a Wendy's to put on your salad, then it's better than nothing. Add in a piece of a la carte fruit or bag of almonds from any newspaper stand, and you should be good to go.
---
Wrapping Up
The important thing to remember is that your diet will not be perfect every day of the year, so if all three tips just don't work out while you're heading home for the holidays, don't stress! We're all allowed to take breaks from our perfectly planned regimen, and your holidays should never be stressed by your food options. Happy travels!
---
Further Reading
Check out these two articles from a few great blogs:
---
What You Can Do Right Now
Start planning your travel meals the night before you fly
Go online and research the airport meal options
Don't limit yourself to one stop at the food court